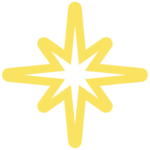 Brite
Brite People. Brite Solutions.
Position:  Inside Sales Representative
Exempt/Salary: Commensurate with Experience (salary plus commissions)
Job Type:  Full Time
Reports to: Director of Sales
Location:  Rochester, NY (Victor HQ), Charleston, SC
Brite is looking to capitalize on the momentum that comes with being one of the fastest growing privately held companies in America.  As a result, Brite is seeking an entry level sales person to support our business growth initiatives throughout the United States.
Position Summary:   As part of the sales team, the candidate 's primary responsibility will be to provide sales support to senior level Account Managers and Solutions Executives.  These responsibilities include, but are not limited to, attending meetings, product research, quote creation, updating opportunities in CRM, processing orders, tracking orders and providing customer advocacy as needed.  This position is a stepping stone to an outside sales role based on effort and performance in the role.
Key Task Areas:
Understand and present the Brite value proposition to a variety of customer, prospect, partner and internal contacts
Prospect and follow up on leads and contacts from marketing activities and events as appropriate
Assist in effectively managing the sale through the entire sale cycle
Understand and assist in leveraging key partner programs, relationships, technology and personnel to move sales to closure
Interact with a diverse group of people in order to gather knowledge from a variety of sources to assist with winning the deal
Assist with managing new and existing account relationships
Create and deliver compelling presentations, both in-person and virtually
Document and update CRM (Netsuite) as required
Other duties as may be appropriate and applicable
Experience and Education:
4 year college degree required
1 to 3 years' experience selling IT, cybersecurity or public safety solutions is preferred, but not required
Experience with MS Office Suite or comparable
Exceptionally oral and written communication skills
Strong problem solving and analytical skills
Well-developed interpersonal skills with an ability to get along with diverse personalities
Understanding of the role of technology in solving business issues and improving ROI
Benefits:
Medical – monthly stipend towards one of three offered BCBS medical plans (Single, Single + Dependent and Family Plans available) – stipend covers the full cost of the single high deductible plan
Dental
FSA (Flexible Spending Account)/HSA (Healthcare Savings Account) dependent on plan selection
Access to company sponsored tele-medicine platform (EZAccessMD)
401k plan with 4% match (assumes 6% minimum employee contribution)
Term life insurance
Free access to company wellness center (Victor, NY) and participation in wellness program
Short-term and long-term disability
Paid holidays
Personal time off (PTO) program
Foundational Skills:
Candidate must have excellent listening skills, be organized, be able to meet demanding deadlines, be detail oriented, have excellent problem-solving skills, take responsibility at all times, have a great attitude, demonstrate personal integrity & honesty, maintain independence, be a self-starter and have excellent project management skills.
About Brite:
Since 1983, Brite has provided essential computing infrastructure, IT services and data network security to support the critical business applications and fundamental needs of our customers. We focus on building relationships, delivering cutting-edge, industry leading products and services with your business goals and objectives as the focus.
Brite is an equal employment opportunity employer (EEOE).
Interested candidates please reply to lcooksey@brite.com, kcox@brite.com and careers@brite.com with a cover letter, resume and writing sample.