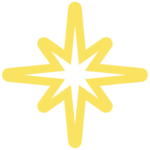 Website Brite
Brite People. Brite Solutions.
JOB SUMMARY
The Security Operations Manager is responsible for establishing the charter and vision or the Security Operations department. This role is responsible for hiring and retaining a highly technical staff of security professionals with the goal of establishing and meeting well defined Key Performance Indicators (KPI's) revolving around the efficiency of the Security Operations Center on a 24x7x365 basis. This position is required to effectively communicate with business executives, customers, and 3rd party vendors.
ESSENTIAL FUNCTIONS
Develops, thoroughly understands, and makes all decisions that align with the charter and vision established for the Security Operations Department.
Oversees the customer engagement, ensuring the highest level of satisfaction is being met.
Ensures the performance of key security measures to demonstrate the continual strengthening of each customer's security posture.
Ensures the implementation and monitoring of security and availability controls continue to meet compliance requirements.
SUPERVISORY DUTIES
Evaluates, hires, and retains highly technical security professionals to continually meet and exceed the expectations set forth in each of the roles defined within the Security Operations department.
Designs, develops and implements processes, systems and technology to support and enhance the operations of the team.
Continually identifies and provides training opportunities for the Security Operations department.
Exceeds team metrics goals by guiding, mentoring, and coaching team members.
Establishes positive team relations through effective communication and ongoing support, including performance reviews, career development and training.
Ensures appropriate staffing levels to meet customer needs.
EDUCATION & EXPERIENCE
Bachelor's degree in Information Security or related field and a minimum of seven years networking and security analyst experience or an equivalent combination of related work experience, training and/or education sufficient to successfully perform the essential duties of the job.
A minimum of four years of management experience.
CISSP, OSCP, GMON and CEH certifications.
GCDA, GCIH, GSNA, or GSTRT certifications preferred.
PMP Certification preferred.
KNOWLEDGE, SKILLS & ABILITIES
Strong written and verbal communication skills.
Proven technical expertise across a wide variety of security centric toolsets (anti-virus applications, content filtering, NGFWs, authentication systems, IDS/IPS and endpoint detection applications).
In depth knowledge of common security frameworks (NIST, CIS 20 CSC, ISO 27000).
Critical thinking skills and ability to solve complex problems.
Effective project management skills.
Ability to work under pressure and meet demanding deadlines.
Excellent listening skills.
Ability to travel locally.
Brite is proud to be an equal opportunity employer. 
For those interested please email your resume to Delaney Berardi – dberardi@brite.com
To apply for this job please visit brite.com.