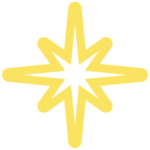 Website Brite
Brite People. Brite Solutions.
JOB SUMMARY
The Systems/Network Administrator is responsible for performing all essential duties of an ITIL Service desk for a leading Managed Service provider. The Systems/Network Admin is responsible for managing multiple IT tickets while supporting customer networks and IT infrastructure. This position is required to analyze problems, troubleshoot, and find appropriate customer resolutions.
ESSENTIAL FUNCTIONS
Supports customers' servers and network infrastructure.
Provides technical assistance for high impact problems.
Resolve escalated issues/assigned tasks from NOC Level 1.
Specifies system requirements and designs solutions.
Performs customer on-site visits to troubleshoot/repair networking equipment.
Manage service tickets within designated SLA.
Ensure customer satisfaction throughout working a ticket from start to finish.
Document customer interactions and resolutions within the support ticket.
OTHER DUTIES
Participates in special projects as required.
Assists in on-call after hours phone rotation.
Accomplishes all other duties and tasks as appropriately assigned or requested.
EDUCATION & EXPERIENCE
Bachelor's degree in Computer Science, Management Information Systems or related field or at least four years of experience in related field
A+, Microsoft 365, Security+, Network+, MCSE certifications preferred.
Experience in Managed Services Solutions, a plus.
KNOWLEDGE, SKILLS & ABILITIES
Knowledge in troubleshooting and resolving workstation-based software issues with Microsoft Windows 7, 8 and 10, Microsoft Office 2007, 2010, 2013 and 2016, Microsoft Online Services, including Office 365, and domain and workgroup environments.
Strong hardware repair and troubleshooting skills with PC desktops and laptops.
Ability to support and troubleshoot server-based software issues with Microsoft Windows Server 2003, 2008, 2012 R2 and 2016, Microsoft Windows Active Directory, on premise Microsoft Exchange 2003, 2007 and 2010, Microsoft 365 and Microsoft Azure, and Microsoft SQL 2005, 2008, and 2012 server, Microsoft Hyper -V and VMWare, Microsoft PowerShell, major anti-virus solutions, and enterprise class backup solutions.
Phone etiquette.
Ability to address a variety of technical issues.
Customer service skills.
Excellent listening skills.
Exceptional verbal and written communication skills.
Effective project management skills.
Self-directed and results oriented.
Brite is proud to be an equal opportunity employer.
If interested please send your resume to droach@brite.com