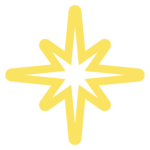 Website Brite
Brite People. Brite Solutions.
Summary
Brite is seeking a seasoned sales person to support our public safety business. We are seeking "A" players who have experience selling information technology solutions. While Brite has extensive marketing activities to support the sales teams, the ability to prospect and initiate deals independently is a must. The Account Executive will be backed up by a strong technical team prepared to support qualified opportunities.
The Account Executive – Public Safety is part of a specialized sales team responsible for selling technology solutions to C-level administrators at the highest level within state, county, and local government entities. The Account Executive identifies opportunities and/or converts leads into opportunities, manages the sales cycle, and presents the Company's offerings from a technical and business point of view.
Essential Functions
Engages and presents at various levels of Public Safety within state, county, and local government.
Understands and communicates the Brite Value Proposition to a variety of customers, prospects and internal contacts.
Creates and delivers compelling presentations, both in-person and virtually.
Manages the sale through the entire sales cycle in an effective manner.
Uses all available resources to connect with appropriate contacts and generate new opportunities.
Masters appropriate technical aspects of the Brite Vendor/Partner solutions.
Manages regional Vendor/Partner relationships.
Works with Internal CRM (NetSuite) and other systems for sales process and management including documenting and updating as required.
Prospects within organizations and follows up on leads and contacts created from marketing activities.
Contributes to the effective management of various state contracts used by the target customer base as a method of procurement.
Leverages key programs, relationships, technology and personnel to move sales to closure.
Interacts with a diverse group of people to gather knowledge from a variety of sources to assist with securing the deal.
Engages technical resources early and often through defined project stages to completion.
Keeps Director apprised of opportunities and progress of sales goals.
Identifies and communicates the match between customer needs/requirements and the best vendor/partner solution.
Education & Experience
Bachelor's degree (preferred) and a minimum of five years of documented sales experience, including experience selling hardware/software solutions designed for the First Responder vertical or an equivalent combination of related work experience, training and/or education sufficient to successfully perform the essential duties of the job is required.
Experience in enterprise-wide selling to c-level executives required.
Prior sales experience in the public sector is preferred.
Previous law enforcement experience is a plus.
Valid driver's license.
Knowledge, Skills & Abilities
Proficient use of Microsoft Office Suite and NetSuite (CRM), or similar CRM tools.
Exceptional presentation skills.
Exceptional verbal and written communication.
Excellent listening skills.
Strong problem solving and analytical skills.
Well-developed interpersonal skills and ability to work cooperatively with diverse individuals at all levels.
Demonstrated understanding of the role of technology in solving business issues and improving ROI.
Strong leadership skills and demonstrated ability to guide prospective client to adopt presented solutions
Effective organizational skills and ability to manage multiple priorities and deadlines.
Detail oriented.
Excellent relationship building skills.
Self-directed and results oriented.
Travel within your territory up to 50% of the time.
Brite is an equal opportunity employer.
If interested please send resumes to dberardi@brite.com.