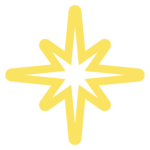 Website Brite
Brite People. Brite Solutions.
Brite is looking to capitalize on the momentum that comes with being one of the fastest growing privately held companies in America.  As a result, Brite is seeking a consultative sales person to support our business growth initiatives specifically focused on selling our Managed IT and Managed Security solutions to small and mid-sized business throughout multiple areas.  This individual should be highly motived, willing to learn and be comfortable with being held accountable for their performance at all times.
Position Summary:  
The Account Executive – Managed Services is responsible for supporting the Company's growth initiatives specifically focused on selling Managed IT and Managed Security solutions to small and mid-sized businesses. This position identifies opportunities and/or converts leads into opportunities, manages the sales cycle and sells the Company's comprehensive managed services offerings to customers through relationship building, identification of needs and effective sales techniques.
Key Task Areas:
Understands and communicates the Brite Managed Services (BriteStar and BriteProtect) Value Proposition to a variety of customers, prospects and internal contacts.
Creates and delivers compelling presentations both in-person and virtually.
Manages the sale through the entire defined sales cycle in an effective manner.
Prospects and follows up on leads and contacts derived from various marketing activities and events.
Leverages key programs, relationships, technology and personnel to drive sales to closure.
Interacts with a diverse group of people to gather knowledge from a variety of sources to assist with closing sales.
Works with Internal CRM (NetSuite) and other systems for sales process and management including documenting and updating as required.
Manages third-party strategic relationships.
Keeps Director apprised of opportunities and progress of sales goals.
Identifies, communicates and aligns customer requirements/desired business outcomes with the appropriate proprietary solutions.
Manages new and existing account relationships, grows existing accounts, and works with Network Operations Center (NOC) on refreshes and other projects.
Experience and Education:
Bachelor's degree and/or a minimum of 1-3 years of documented sales experience, including experience selling hardware/software solutions or an equivalent combination of related work experience, training and/or education sufficient to successfully perform the essential duties of the job is required.
Experience with MS Office Suite or comparable
Exceptional oral and written communication skills
Strong problem solving and analytical skills
Well-developed interpersonal skills with an ability to get along with diverse personalities
Understanding of the role of technology in solving business issues and improving ROI
Foundational Skills:
Candidate must have excellent listening skills, be organized, be able to meet demanding deadlines, be detail oriented, have excellent problem-solving skills, take responsibility at all times, have a great attitude, demonstrate personal integrity & honesty, maintain independence, be a self-starter and have excellent project management skills.
Brite is proud to be an equal opportunity employer.
Interested candidates please reply to dberardi@brite.com with a cover letter, resume and writing sample